Alfredo Carlos, Ph.D.
Executive Director

I was born in Jerez, Zacatecas, Mexico and grew up in a working class, largely immigrant barrio in the Harbor Area of Los Angeles. My parents worked extremely hard for very little pay most of their lives, my father, Alfredo, as a Clerk in Sav-On and my mother, Eva, as a Sample Maker at various clothing factories. I will forever be grateful for the sacrifices they made, so that I could have a better life. It is their struggle and the struggle of so many other working people that inspire me. It is their lessons that guide me. Because of their hard work and support I grew to value education.... Read more
---
Communications Team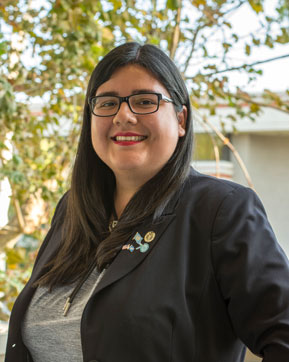 Bianca Salgado
I am a senior at California State University, Long Beach. In May 2018, I will be receiving my B.A. in Political Science. My emphasis is on Global Politics and I'll also receive my minor in Philosophy. Before attending CSULB, I graduated from Downey High School in June of 2013 - then embarked on my college journey in the following month of August at Cerritos Community College for 3 years where I received my A.A. in Political Science in May 2016. My aspiration is to be a Political Science professor at either a 2-year or 4 year institution. My reason for why I am involved in the Communications Team for the Foundation for Economic Democracy is because I firmly believe that all citizens of local communities should be aware of the resources that are out there in the real world where they too can be empowered and are able to partake in fair and democratic decision-making opportunities.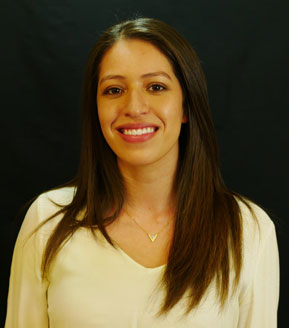 Melissa A. Gamez
I am a recent graduate from the Interior Design program at CSULB. I received my Bachelor's in Fine Arts. I am currently a part of the communications team which has allowed me to work closely with Dr. Carlos in creating consistent designs related to marketing strategies. Since beginning my work with The Foundation For Economic Democracy, I have gained a wider knowledge about what economic democracy means and how it has a positive effect on people and communities. I believe that having dignity in your work is what feeds your drive to grow and achieve things you didn't think you could. Having dignity in what we do is key to our future. I am very excited to be on this team and to witness the positive changes an organization like this can make.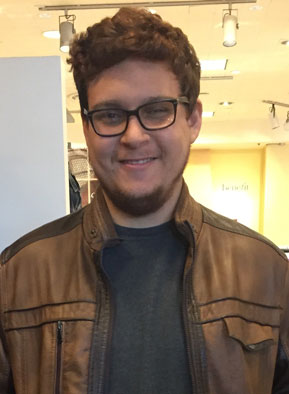 Lucas Madrigal
I'm a senior at CSULB majoring in History with a minor in Political Science. I joined the organization because I am concerned about the injustices, both economically and socially, people experience on a day-to-day basis. Looking all around, we can see that everyone feels the burdens and hardships of our current economy. My interest around urban history drive my desire to work with The Foundation for Economic Democracy. In promoting a socio-economic model that places people and families before dollars.
On a more personal note, I am pursuing a master's degree in Library Information Science following my graduation, which will provide the education and skills for digital services and digital archives. I believe that the democratization of archives, databases, and information, removes the disconnect between academia and the larger public. I want to develop and execute projects that visualize urban history and recognize the communities largely ignored within the grand narrative of American history.
---
Fundraising Team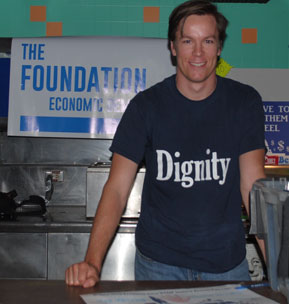 Chris Nielsen
I studied philosophy and political science at California State University, Long Beach, where I graduated as a member of the Phi Beta Kappa Society in 2015. I am currently completing a Grant Writing and Administration Certificate at California State University, Dominguez Hills. My undergraduate education left me with a deep interest in how an individual's material circumstances and social environment impact his or her ability to live the good life. I value economic democracy for offering its practitioners unique opportunities to live ethically.
On a more personal note: I love books, the outdoors, and basketball. I have yet to play a board game that I didn't like. Good coffee makes me smile. Good ice cream makes me cry.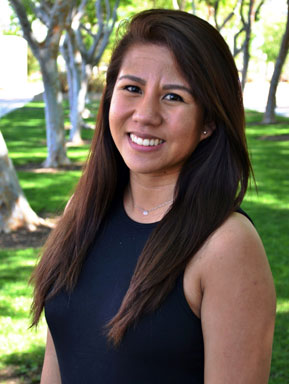 Nichole A. Aranda
I am a recent graduate of California State University, Long Beach with a B.A. in Philosophy with a Pre-Law emphasis and a minor in Political Science. I got involved with The Foundation for Economic Democracy because my values and beliefs strongly align with the very mission and goal of this organization.
As a first generation college graduate, I saw and experienced first hand the struggles of families to persevere for a better life. Often times, in order to provide, parents have needed to compromise their dignity just to keep their families afloat. It was my upbringing and personal experiences that helped me to understand that I needed to help make a difference in the betterment and development of the communities I serve because I believe that working to provide better for your family should not compromise your livelihood. The struggles of not only my family but that of others is why I am committed to the work of our foundation.
---
Research and Education Team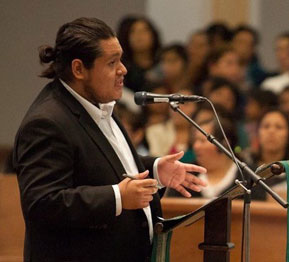 Alex Reyes
I was born and raised in Anaheim, CA. I'm currently a masters candidate in the Political Science program at California State University, Long Beach. I grew up in an immigrant working class family and I saw my parent's work long hours and struggle. From an early age my parents instilled in me ideas of working hard and the belief that all individuals should be treated with dignity and respect and that one should strive to help others and push forwards ideas of justice and equity. I believe in the Foundation for Economic Democracy and its vision of democratically owned workplaces because it can serve as a foundation for uplifting working class communities through ownership that results in them getting the dingily they deserve for their work. With democratic collective ownership there also comes a potential to create stronger more unified communities and there is power in this.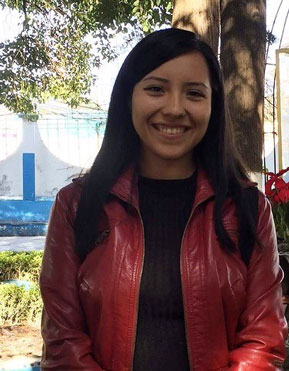 Anayensy De La Cruz-Zepeda
I was born and raised in Long Beach, California. Growing up I remember financial struggles being my family's number one problem. My parents both worked as cooks, my father worked part-time in two restaurants, and my mother worked full time at a local food joint. Due to the nature of poor worker rights, and my parent's legal status, I often heard stories about the abuse they endured in the food business industry. In fact, my mother spent years getting paid below the minimum wage. And so it's no wonder that although my parents worked for days without end, they always found themselves struggling to pay for our basic needs—food, shelter, and bills. It's this working-class struggle that shaped my views and inspired me to study Political Science. In particular, I want to find solutions to these struggles and fix the root of the problem. I truly believe that Economic Democracy is a direct and plausible way to do so. The Foundation for Economic Democracy centers around the idea that it is possible to work with DIGNITY and to work in a way that alleviates financial struggles most working-class families face. That is why I chose to be a part of this team. I want to help other families get educated on co-ops and the benefits of working in this system. I want, through our leadership and workshops, to educate families on financial literacy, and start building the foundation for a community with better worker rights, wages, and jobs.
---