Community Wealth Building Project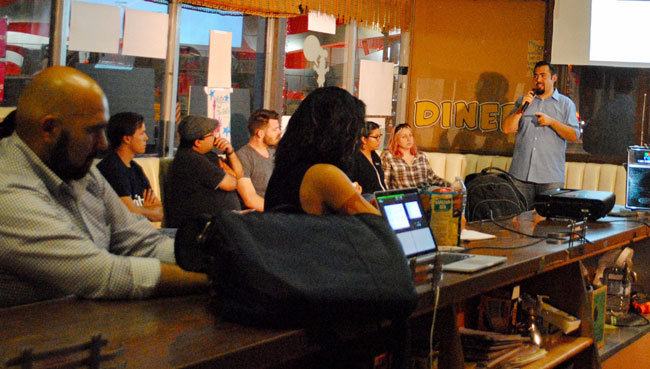 Our community wealth building project is a series of engaging workshops that help people learn about building wealth. The workshops will cover varied topics including, strategies for paying of debt and saving money doing so, to how to save money with investments, as well as introductory banking information. The goal of this project is to help people learn how to keep more of the money that they already earn. We will be partnering with different banking institutions to inform participants of the different banking and financial products available to them that help them save the most money.
Stay tuned for more information on workshop dates, times and locations.
Cooperative Education Project
In order to fulfill our mission of helping people build cooperatives we have to set the groundwork for they future success. Our cooperative education project seeks to teach the concepts of economic democracy to community members through various engaging workshops designed to get people to discuss economic democracy but also begin to practice it. The goal is to develop a community of supporters and future consumers of cooperative businesses by teaching introductory democratic economic principles. The workshops will focus on what it means to share ownership and why it is important to support worker owned businesses. The second groups of people that the workshops will cater to are people that are interested in working with us to develop worker cooperatives.
We will eventually develop this part of the project into a Cooperative Development program.
Stay tuned for more information on workshop dates, times and locations.
Dignity Investing Project
Our Dignity Investing Project is a project that aims to teach people about ways to ethically invest in communities and businesses that support workers and have ethical businesses practices. Many professionals and Union workers have 401k's, Individual Retirement accounts and other types of investments whose goals it is to help grow their wealth. We want to teach people about how they can leverage parts of their investment portfolios to invest in businesses that support community development or companies that align with their ethical and even social justice positions, through various investment instruments. The goal is to leverage financial resources for communities that need them from people already inclined to invest.
Stay tuned for more information on workshop dates, times and locations.