We recently moved into our new office space at WeWork Long Beach in the heart of Downtown Long Beach: 100 W Broadway Long Beach CA 90802. WeWork Long Beach provides a comfortable environment for both those who conduct their work there as well as any guests.
"WeWork is a global network of workspaces where companies and people grow together. We transform buildings into dynamic environments for creativity, focus, and connection. More than just the best place to work, though, this is a movement toward humanizing work. We believe that CEOs can help each other, offices can use the comforts of home, and we can all look forward to Monday if we find real meaning in what we do".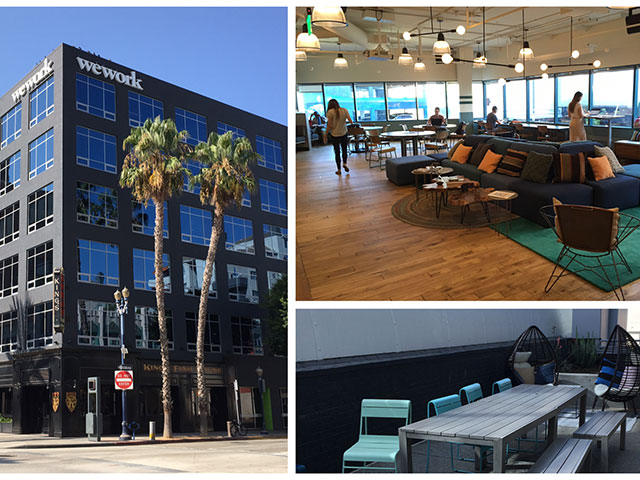 The onsite staff made us feel welcome instantly. The office layout provides several different amenities: a comfortable common area, shared workspace, private offices, conference rooms, private phone call booths, printing, high-speed internet, complimentary beverages, and much more.
This is an exciting step for the organization because it provides us with a location to work and to further develop our projects and organization as a whole. Moving into our first office is one step in the further development of The Foundation for Economic Democracy. Now that we have a location to work, we plan on furthering our current projects. In order to celebrate we are hosting a Kick off event on October 14th from 6:30-8:30pm so that we can share our vision with all of our supporters. This event will not only allow us to share our development and goals, but it also will allow people to see our awesome new workspace. We are very excited for this event and for the future of our organization.